At our site in Perry Barr we have 3 vibratory bowls. One for deburring, one for Polishing/Cleaning and one dedicated to Aerospace work. In 2016 we noticed a larger demand for our vibratory cleaning and deburr facility, so we made the decision to invest some time and money into improving both our knowledge and the machines.
The first thing we did was to attend an open day at Acton Finishing Ltd where we learnt more about the process and how to get the most from our machines. We also have now added precise dosing units to our machines to deliver exact quantities of degreasing, polishing and corrosion protection liquids into our machines so we can achieve the same results time after time, this also reduces consumable costs also.
In addition to that new filter screens that help sort out parts from the media have been fitted to help cut down in loading and unload times. New sound proofing and rubber trim have been installed also to reduce noise and improve the visual appearance – along with a nice coat of paint of course!
Since we have undertaken these upgrades, cycle times have reduced, output has gone up and set up times have come down significantly.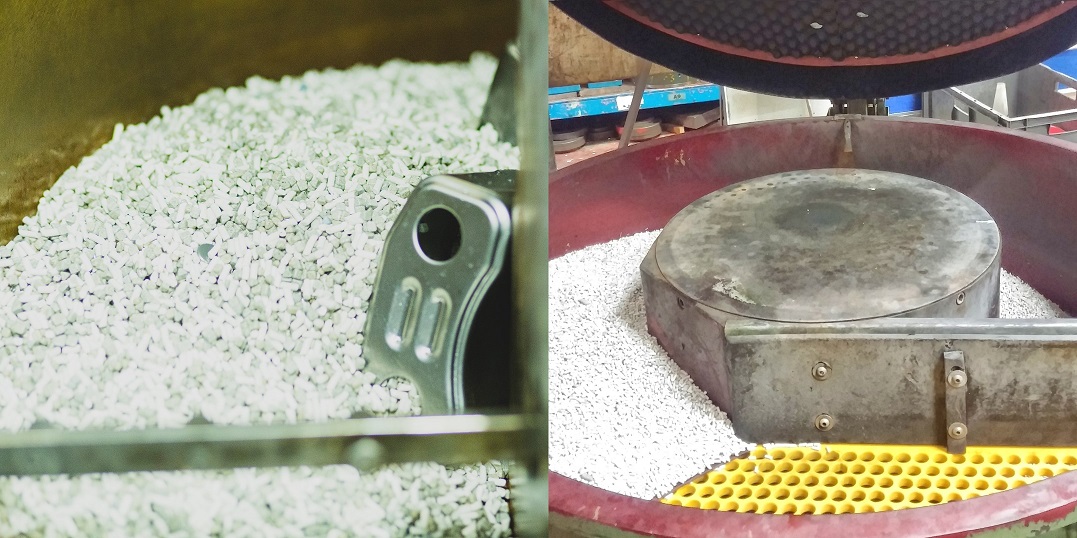 In addition to these machines we also have two maize driers which dry and lightly polish components after cleaning and deburring. We also have the option now of offering a mild corrosion protection for raw steel parts that are finished in the maize driers. This helps tremendously when transporting and storing work in progress goods.
Here is a short of the process in action!

If you would like to know more about how Bracebridge Engineering can help you with our vibro cleaning, deburring and maize dry facilities then let us know at Sales@bbepressings.co.uk or send us a message on our social media pages at @bbepressings.